"I was pretty much born into music." That's the answer Vinu Natarajan gives when asked about how he ended up in the music business. Known simply as "VINU" to fans of his work, Natarajan is the 7th generation of musicians in his family. "I grew up trained in Indian classical music, spending countless hours honing my craft on the violin." From there, Natarajan got into "the typical kind of music an angsty teenager listens to," he says with a laugh. While the punk music of his middle school and early high school years may be floating out in the ether somewhere for someone to find, Natarajan discovered electronic music when he was 15 on a trip to India, and he hasn't really looked back since.
"My love for EDM led me to DJ, and then my love as a DJ led me to music production." A Certified ProTools HD Operator, Natarajan interned in LA as an Audio Engineer for Westlake Recording Studios. "It was a terrific experience, and I got to work on some great projects."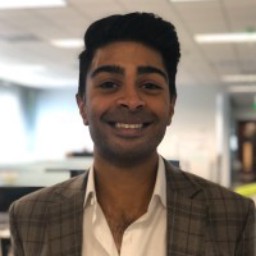 Vinu Natarajan's Latest Post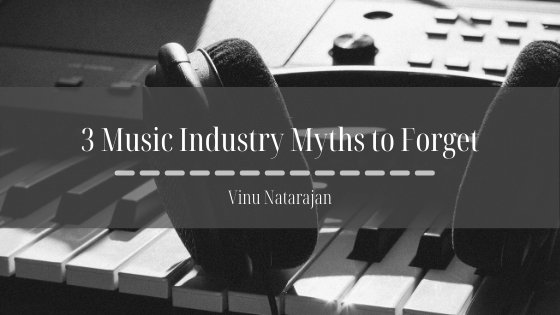 The music industry is much like any other entertainment industry - there are many myths that can cause people to avoid it or dive in without a second thought. These myths are consistent, but can be easily dispelled if you spend a bit of time in the industry. Today,...
From there, Natarajan moved into the role of Media Engineer of Project Coordination and Content Production and Distribution at Disneytoon Studios, where he provided production support to over 250 colleagues across seven production teams. "That work was also a lot of fun. Working to design a new multi-million-dollar studio and office space and delivering five animated feature films for theatrical and physical release was an experience like none other."
Vinu Natarajan has his Bachelor of Science in Recording Arts from Full Sail University, graduating top of his class. He was also the winner of the Full Sail Session Recording Producers Showcase.
In addition to his work in music, Natarajan finds the time to work as the Product Manager and Product Owner of Integra Connect's Electronic Health Record product. Integra offers integrated, cloud-based technology and solutions for value-based specialty care.
For more on his music and his inspiration, be sure to follow Vinu Natarajan here and stay up to date with the latest insights and updates!